4th Annual Community Care Auction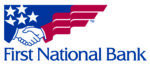 Thank you to our supporting sponsors:
Thank you to other auction friends:
David Whiteman & Constance Kossan
Penn State Employee Credit Union
The auction ends November 3 at 9:00 pm.
Notes-
1) With our proxy bidding system your full name is only visible to you.  Your name will appear to others in the same format that you see other bidders.
2) All bidders must register even if they have registered in the past.  To maintain security registrations are deleted after each auction.
3) Item pick-up will be held at IHS's office located at  251 Easterly Parkway on Friday, September 15 from 4-7 pm and other times by appointment,  (814) 234-7731.  Items not picked up by October 14 will be considered donated back to Interfaith Human Services.
This auction is being conducted by Interfaith Human Services solely for the support of its work with low-income families and individuals in Centre County.  It is being conducted under the licensing exemption in PA Auctioneer and Auction Licensing Act, Sec 3.1.2